About the BRI Green Development Institute
In April 2019, Chinese and international partners officially launched the BRI International Green Development Coalition (BRIGC) at the Second Belt and Road Forums for International Cooperation. BRIGC aims to establish a policy dialogue and communication platform, an environmental knowledge and information platform, and a green technology exchange and transfer platform, so as to advance global consensus, understanding, cooperation, and action of a green Belt and Road Initiative (BRI).
The BRI Green Development Institute will be launched on Dec 1 to strengthen international cooperation on BRI Green Development and to provide all-round support for BRIGC with an international team. Please stay tuned.
Speaker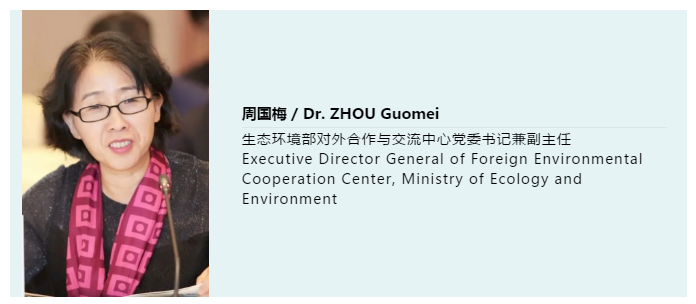 直播链接:
China Daily 中文直播 : https://cn.chinadaily.com.cn/a/202011/25/WS5fbe0bcfa3101e7ce9731a38.html
China Daily Livestreamed in English : https://www.chinadaily.com.cn/a/202011/25/WS5fbe0eeba31024ad0ba966c0.html
澎湃网直播 : https://www.thepaper.cn/newsDetail_forward_10136254