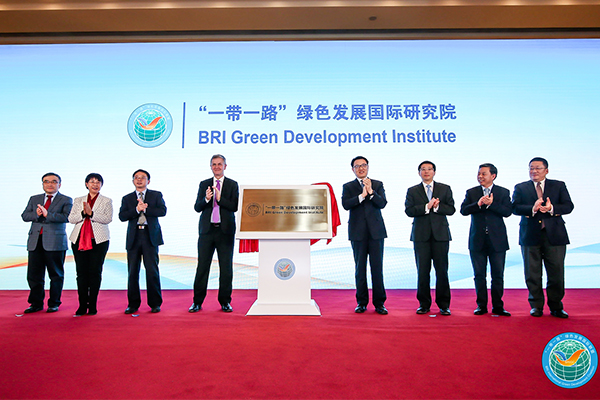 An international think tank was launched in Beijing on Tuesday, a step for China to further promote environmental conservation and green construction across Belt and Road Initiative (BRI) regions with high-level researches and cooperation.
The BRI Green Development Institute was jointly initiated by Chinese Ministry of Ecology and Environment (MEE) and international partners. Governmental environmental departments from 26 countries such as Russia, Iran, Italy and the UAE have become partners of the institute, together with international organizations such as the United Nations Environment Programme, NGOs and various companies, the Global Times learned.
The BRI is not only a road to economic prosperity, but a road to green development, Zhao Yingmin, deputy minister of the MEE, said at the opening ceremony of the institute on Tuesday.
Carrying out international research on the BRI's green development will help promote green technological cooperation, enhance ecological and environmental protection, achieve effective climate action and pollution prevention, and strengthen policy capabilities of related countries, Zhao said, noting the launching of the institute will also promote the exchange and transfer of advanced green low-carbon technologies, as well as green Infrastructure construction, green investment and trade development.
The Green Development Guidance for BRI Projects Baseline Study Report was published on Tuesday during the ceremony. The greening of the Belt and Road Initiative (BRI) can deliver solutions to advance the sustainable development goals and the resilient recovery in the wake of the pandemic, read the report.